Copper Elbow for Hydronic Heating System
November 10 13:08:29, 2021
Model NO.: 9002
Shape: Equal
Angle: 90 Degree
Technics: Hot-pressed
Size: 1/2"-2"
Quality Control: 100% Inspection
Sealing Ring Material: EPDM, HNBR, FKM
Operating Temperature Range: 20°f-250°f
Trademark: DBW
Specification: 1/2" -2"
HS Code: 74121000
Connection: Press
Head Code: Round
Material: Copper
Color: Copper
Material Standard: ASTM B88
Profile: V Profile Copper Press Fitting
Operating Pressure: 200psi Cwp Max
Approved Application: Drinking Water, Heating, Cooling, Compressed Air
Transport Package: Polybags/Ctns/Pallets
Origin: Taizhou. China
copper elbow for hydronic heating system

DBW copper press 90°  elbow- For use with ASTM B 88 tubing - Copper-Press connection - Components: EPDM sealing elements -Available in sizes 1/2" to 2"Model 9002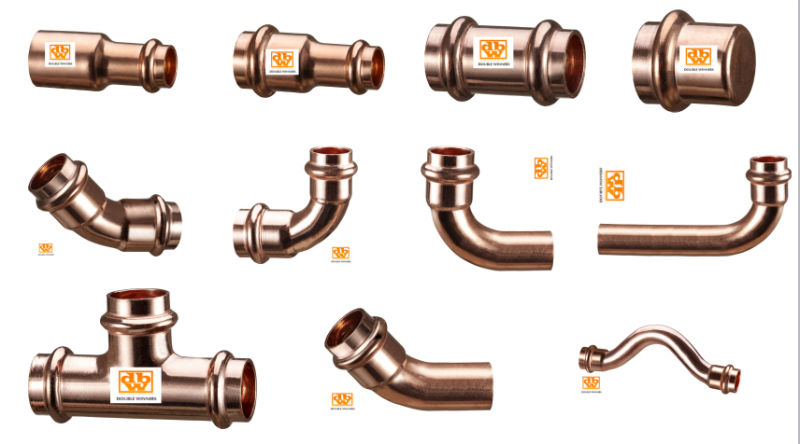 Features and benefits
The original copper press joining solution 
Available in sizes 1/2"Â to 2", including elbows,couplings,tees,reducer, fitting reducer,caps,
Customizable with three sealing elements, EPDM, HNBR,FKM
leak detection feature identifies un-crimped connections
compatible with most common pressing tools and jaws in the market
All tubing must comply with the ASTM B88 standard
 
 
Operating parameters:
Operating pressure: 200PSI CWP max
Operating temperature range:-20°F-250°F
 
Approved applications 
-Potable water
- Hydronic heating
-Chilled water 
- Compressed air 
-Non-medical gases
-Low pressure steam
 
Installation Instructions
Cut tube square using a tube cutter or fine tooth saw
Deburr tube ID using a deburring tool 
Deburr tube OD using half round file 
Check fittings bead to ensure seal is present. Do not use any type of oil lubrication 
Mark tube to proper fitting insertion depth( see insertion depth chart below)
                           Fitting Insertion Depth Chart(1/2"-2")
Tube size
1/2"
3/4"
1"
1-1/4"
1-1/2"
2"
Insertion Depth
3/4"
7/8"
7/8"
1"
1-7/16"
1-9/16"
 
Turn slightly while sliding press fitting onto tube. Slide all the way to insertion mark and make contact with stop 
Place press tool at a right angle over fitting bead .Start the pressing process. Please see specific tool manufacturer for tool instruction 
 

FAQ
What is the DBW press fittings system rated for regarding pressure and temperature?
   200PSI over a temperature range of -20°F to 250°F
For what types of applications is the DBW system approved?
   Residential and commercial plumbing and mechanical systems
For what types of media is the DBW systems designed?
   Hot and cold domestic water, potable drinking and cooking water, condenser and chilled water, and water glycol  mixtures of ethylene or propylene glycol up to 50% at 200° F
What products are included in DBW system offering?
   Copper fittings in sizes 1/2" to 2" including couplings, elbows, tees, caps, adapters,fitting reducers.
What does EPDM stand for?
   Ethylene-Propylene Diene MonomerCompany and production line view: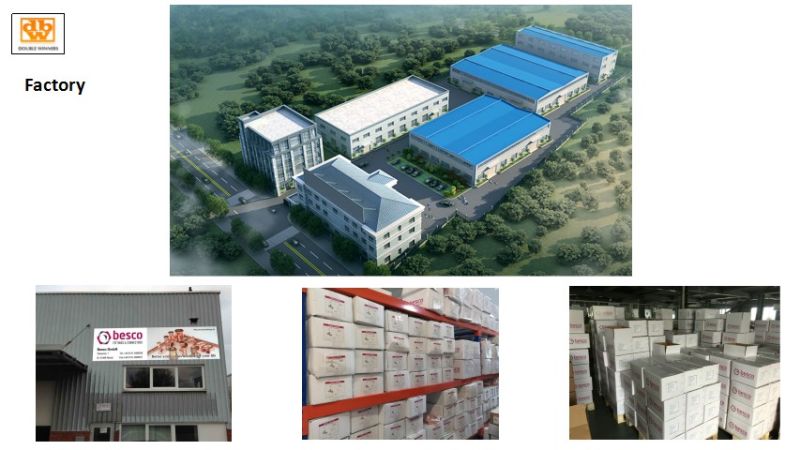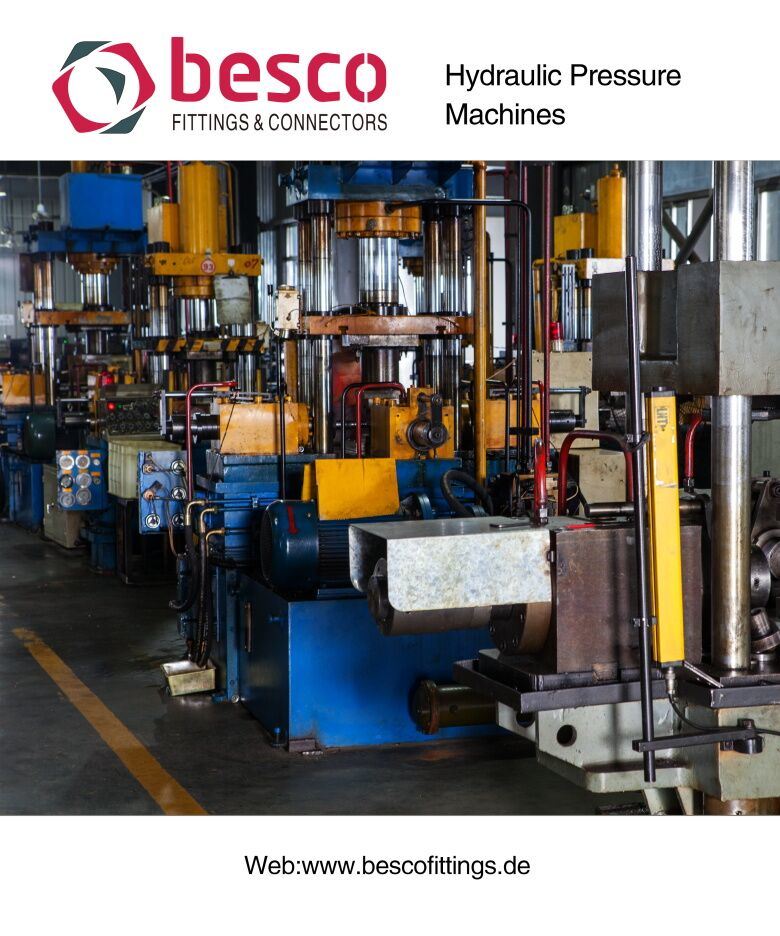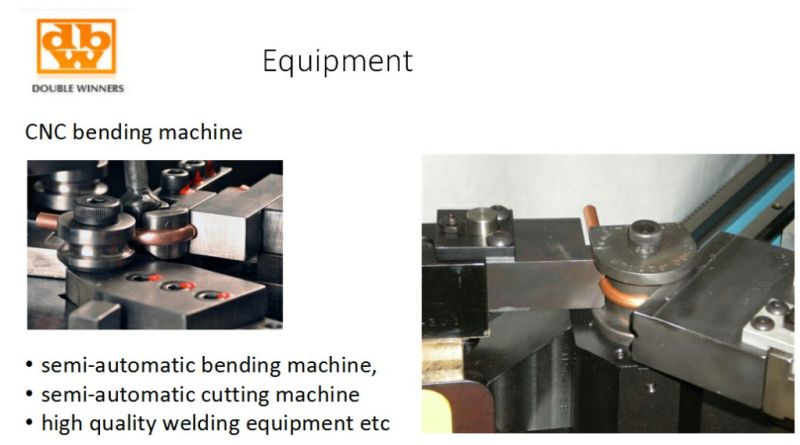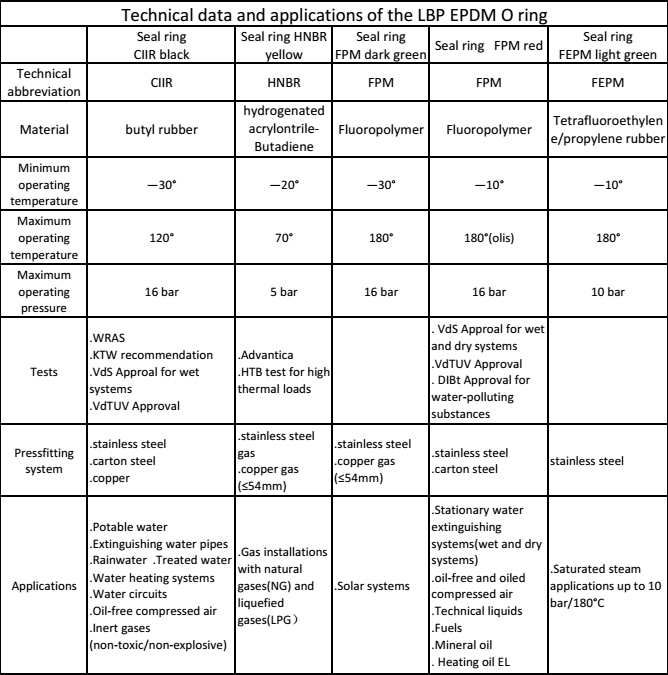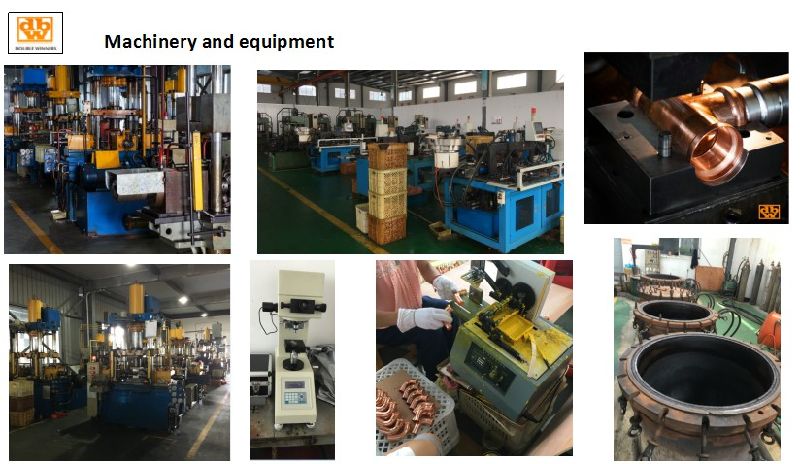 Due to the complexity of the villa decoration process, there are many considerations. The villa decoration must not only make a reasonable plan for the indoor space of the villa, but also make an overall thinking and design based on the indoor and outdoor environment. So what are the skills for villa decoration?

Just contact Lavius for more solutions and suggestions. Besides the villa chandelier, Lavius also make great ideas for Hotel Chandelier, Lobby Chandelier, banquet chandet and so on.


Villa chandelier supplier,modern villa chandelier,chandeliers for villa entrance,villa lobby chandelier

Guangdong Lavius Lighting Co., Ltd. , https://www.lovuslight.com