Analysis of the installation steps of CNC lathe
November 27 10:17:04, 2020
Lifting and transport

For the lifting and positioning of the machine tool, the special lifting tools provided by the manufacturer should be used, and other methods are not allowed. No special lifting tools are required, and the Wire ropes should be lifted and placed in accordance with the specified specifications.

Foundation and location

The machine tool should be installed on a firm foundation, away from the vibration source; avoid sunlight and heat radiation; place in a dry place to avoid the effects of moisture and airflow. If there is a vibration source near the machine tool, an anti-vibration groove must be provided around the foundation.

Machine tool installation

The machine tool is placed on the foundation and should be leveled in a free state, and then the anchor bolts are evenly locked. For ordinary machine tools, the level reading does not exceed 0.04/1000mm. For high-precision machine tools, the level does not exceed 0.02/1000mm.

Preparation before commissioning

After the machine geometry accuracy test is passed, the whole machine needs to be cleaned. Use a cotton cloth or silk cloth dampened with a cleaning agent to clean off the rust preventive oil or anti-corrosive paint on the machine and the dust on the outer surface of the machine. Apply oil to the sliding surfaces and working surfaces on the sliding surfaces and working surfaces.

Editor in charge: Zhao Hongli

The fence Accessories material include iron,steel,alloy steel,stainless steel,carbon steel,aluminum,metal alloy and plastic.

the steel one surface galvanized ,painted,pvc coted.

the other is plastic material

The fence accessories use :

square Post ,round post,C Fence Post ,angle steel post,peach post,Y Fence post ,And the Chain Link Fence Post: top rail, line posts (intermediate posts), terminal posts (end, corner, and gate posts), top rail sleeve, loop caps, tension bar, brace band, rail Ends, tension band, post cap, fence tie and so on

Why use the accessories?

1. Easy to install

2. Environmental friendly, meet the requirement of national environmental protection.

3. Long life service

5. Nice appearance

4. Low cost

What benefits of the fence accessories?


1. This kind of fence post enjoys an improved rate of 30% in its mechanical property and physical property compared with common steel posts with same section size;
2.Fence posts have nice appearance. Easily used, with a low cost;
3. The fence posts enjoy good theft-proof function with its unique use only as fencing posts.
4.Our fence posts are substitute products of the current common steel posts, concrete posts.




What is the application of the fence accessories?

Fence posts and accessories can be widely used to install various kinds of wire mesh fences

1. We produce fence post for protective wire mesh fencings of express highway and express railway;

2.

Wire Mesh Fence

posts for security fencings of beach farming, fish farming and salt farm;

3. Wire mesh fence posts for security of forestry and forestry source protection;

4. Fencing posts for isolation and protecting husbandry and water sources;

5. Fencing posts for gardens, road and houses.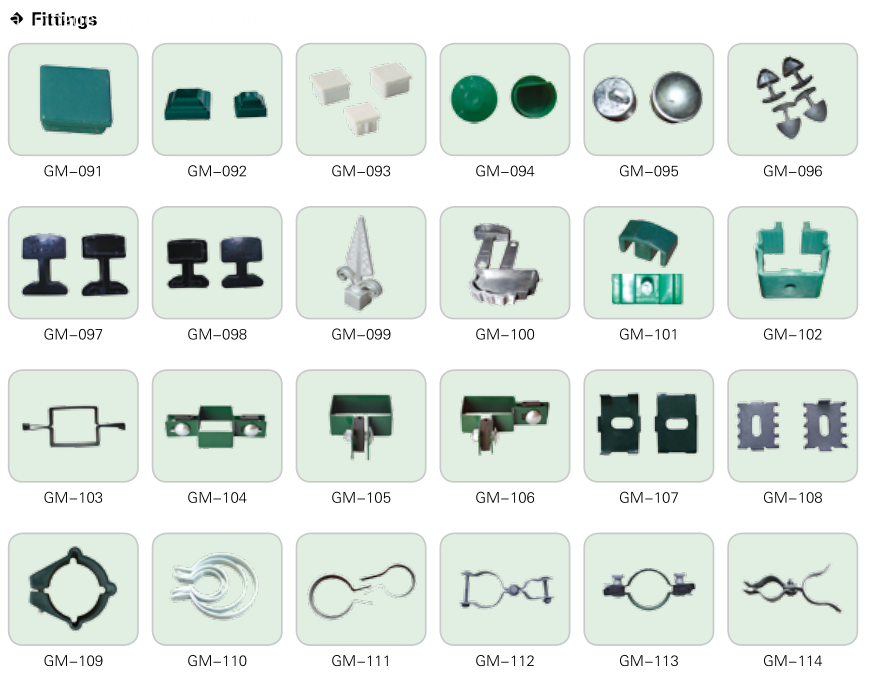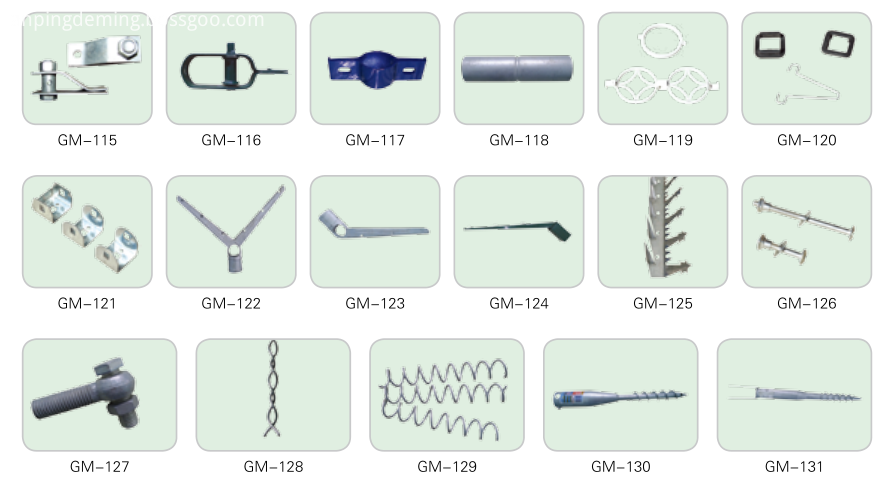 Accessories

Temporary Fence Clamp,Metal Fence Post Clamps,Fence Clamps,Fence Panel Clamps

Anping Deming Metal Net Co.,Ltd , https://www.wovenfence.nl